Our apprenticeship programmes
Joining an apprenticeship scheme at Standard Chartered is a great alternative for those not wanting to go to university, giving you the opportunity to earn-while-you-learn.  With a combination of on-the-job and classroom learning, you'll build the right skills and knowledge to kick-start your exciting new career with us. Join us and help shape our future, be on the frontier of banking and open a world of possibilities for yourself.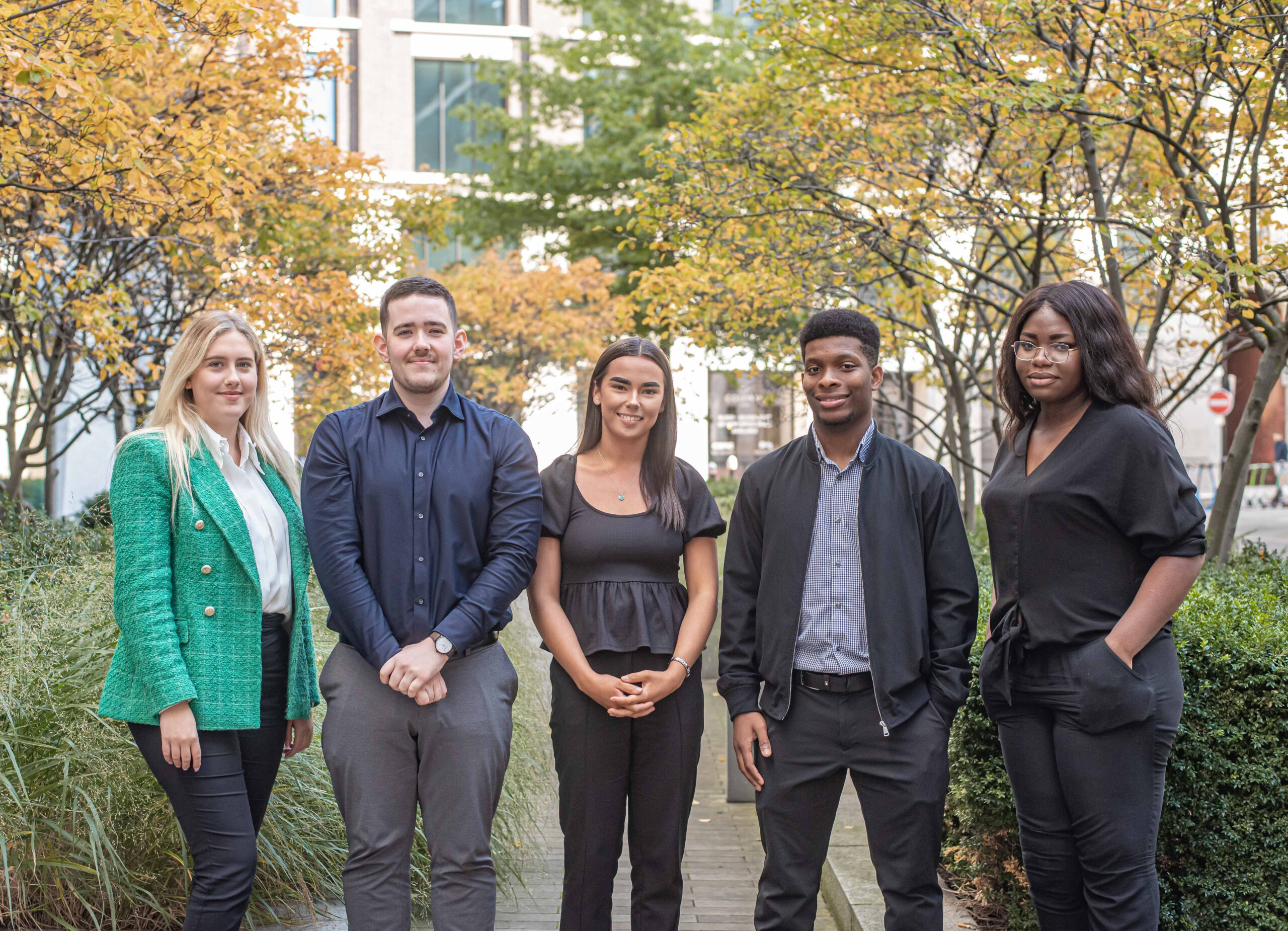 Apprenticeship eligibility 2022

By 1 August 2022, you need to have been a resident in the UK and/or the European Economic Area for at least three years and may only submit one apprenticeship application in a period of three months.  To help you decide which programme to apply for, we recommend you read about our different business areas below before applying. 
Financial Markets
We support our clients in managing trading risk, raising capital and diversifying investments. It's a business about relationships and working closely with clients across our global network. Our clients include large corporations, governments, banks and investors operating or investing in Asia, Africa, the Middle East, Europe and Americas. We offer our clients a comprehensive range of products which means there's lots for you to learn and get involved in.
Client Coverage
Our roles within Client Coverage provide a comprehensive grounding in corporate and commercial banking. You'll work directly with a diverse range of business and corporate customers alongside Corporate, Financial Institutions and Commercial Bankers (CCIB). You'll be able to explore how your skills can adapt to different areas of our business, while developing new skills to help kick-start your career in the CCIB Client Coverage.
We're looking for people who are
Hard working, resilient, with a drive to learn
Able to build strong relationships and with good communication skills
Reliable and able to work under pressure
Have a curious and proactive approach with an open mindset
Logical and an interest in understanding and analysing data.
If you're looking for a career with purpose and want to work for a bank making a difference, we'd love to hear from you. You can count on us to celebrate your unique talents. And we can't wait to see the talents you can bring. Join us and help shape our future, be on the frontier of banking and open a world of possibilities for yourself.  
Life at Standard Chartrered
Join us, and help make real, lasting change that goes well beyond wealth creation alone. From supporting global trade and investment, to helping people, companies and communities grow and prosper. We do everything in the best possible way. It's what makes us different.
Culture, Values and Purpose
To have a purpose is not enough, you have to be your purpose.  We're committed to driving prosperity and have big ambitions to support global trade and investment and help companies and customers. 
Who were looking for
There's no such thing as a 'Standard Chartered' person. Between us, we speak over 176 languages and represent 125 countries, so it's safe to say diversity is a huge part of our business. That's why we nurture a culture where you're empowered to bring your authentic self to work - sharing your strengths and having a positive impact on the people around you.