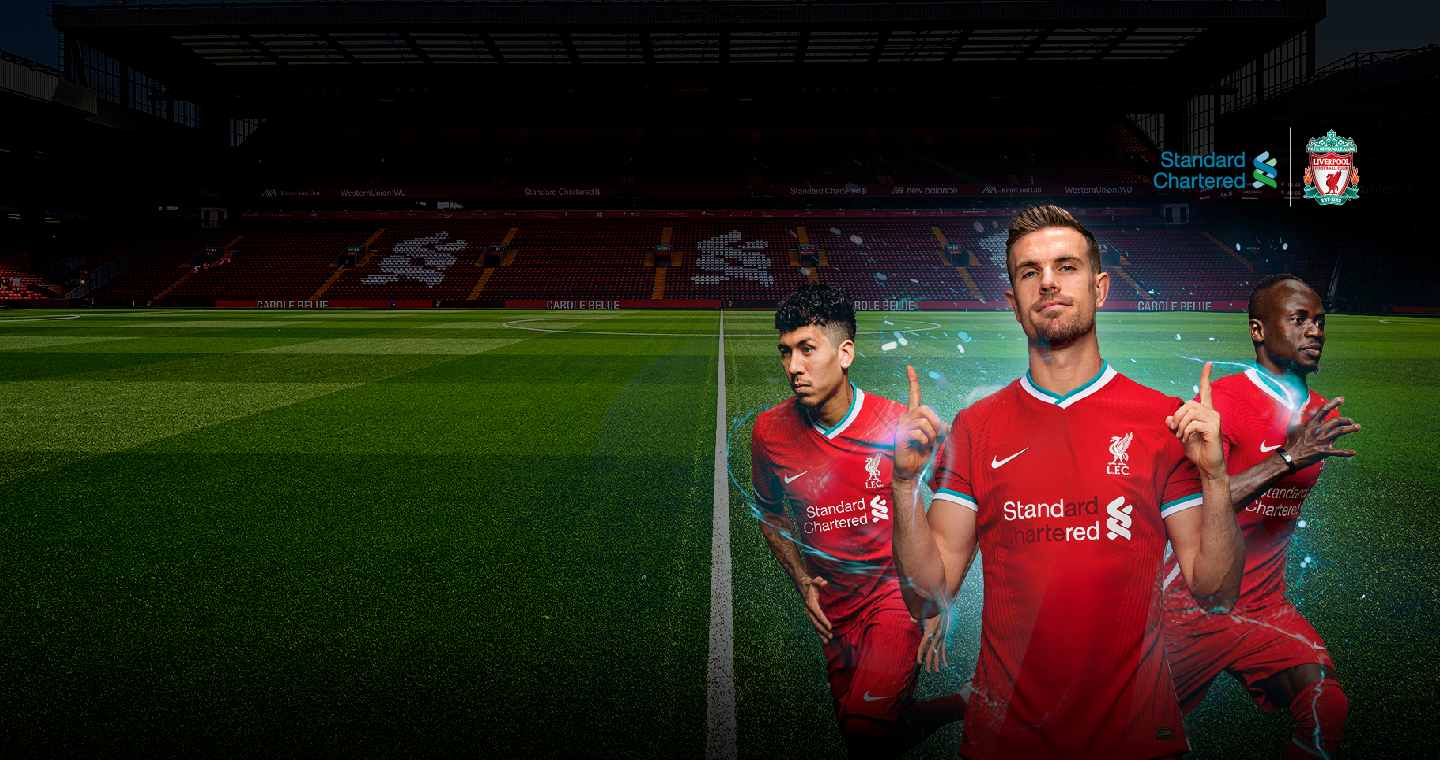 Proud Main Club Partner of Liverpool Football Club - Premier League Champions 2019/20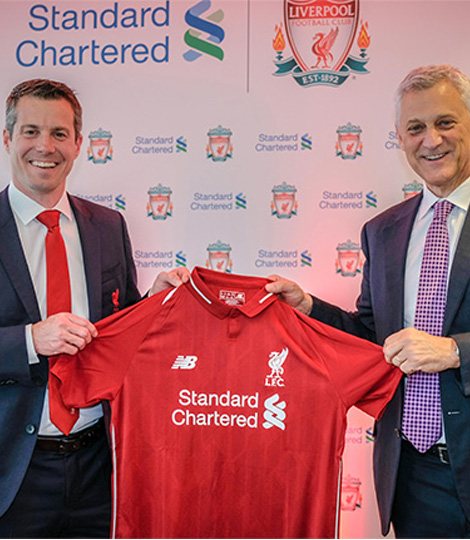 We stand red with Liverpool FC

Because good enough will never change the world.

We've been the Main Sponsor of Liverpool FC since 2010. And we're just getting started! Our relationship with the Club will extend to the end of the 2022-23 season, making it the second-longest sponsorship deal in Reds' history. But it's more than just a sponsorship; it's a shared connection based on values and heritage. This enables us to work together with the Liverpool FC to create unique, money-can't-buy experiences for our clients, our communities and supporters around the world.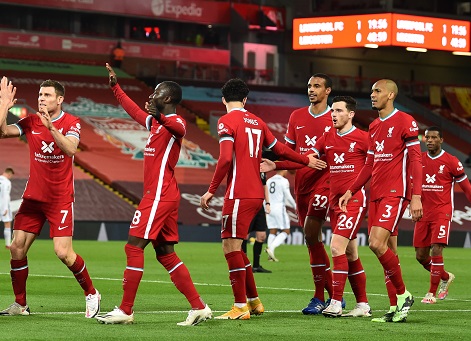 The Perfect Match
Liverpool FC swapped our Standard Chartered logo on the front of their shirts for our 'Futuremakers by Standard Chartered' logo during their match against Leicester City on 22 November. After the match, we auctioned off these match-worn, limited-edition signed shirts, with all proceeds going to the Standard Chartered Foundation to help disadvantaged young people in our markets get into education, training or employment.
Beyond football

What we're doing away from the beautiful game
LFC World
We've teamed up with LFC to take the Club to our markets in Singapore, Kuala Lumpur, Hong Kong and Shanghai. Fans are offered the opportunity to meet former players and the Club mascot Mighty Red, while being transported to Liverpool FC's home ground via a special 360° Inside Anfield Virtual Reality experience.
Liverpool FC Women in Africa
The Club plays an active role in helping to promote and support our Goal programme, which aims to empower young girls through sport by providing financial education and life skills. In 2016, we took three players from Liverpool FC Women to Zambia and South Africa to coach some of our Goal participants during two soccer clinics.

Get involved with Liverpool FC
Supporting LFC is more than a pastime, it's a way of life